WHEN TRAVEL TO PHU QUOC?
The climate of Phu Quoc Island is a tropical monsoon with two seasons distinguished from the rainy and dry seasons:
Traveling Phu Quoc in the rainy season
The rainy season lasts from May to October. At this time, Phu Quoc has rained a lot, sometimes it suddenly rains at a time. There are times when the rain does not last for a whole week.
If you are not constrained by time, you should avoid traveling to Phu Quoc around this time.
Traveling Phu Quoc in the dry season
The dry season lasts from November to April next year. At this time, Phu Quoc has little rain, lots of sunshine, soft sea, blue, extremely suitable for traveling, exploring, taking pictures and playing. This is also the season when the number of foreign visitors to Phu Quoc is extremely crowded, mainly Russian and Chinese tourists, they come to avoid the cold. The number of Vietnamese tourists also but not as many as summer months. Anyway, this is the time to travel to Phu Quoc most of the year!
HOW TRAVEL TO PHU QUOC?
Travel to Phu Quoc is quite different from the usual tourist destinations, because Phu Quoc is an island, 45 km from Ha Tien (mainland), so only traveling by plane is the same as other places. Other vehicle will have to go through is a high-speed boat.
Travel Phu Quoc by domestic flights with Vietnam Airlines, Bamboo Airways, Vietjet Air and Jest Star Pacific. Airfares vary depending on the season, you can check information with us.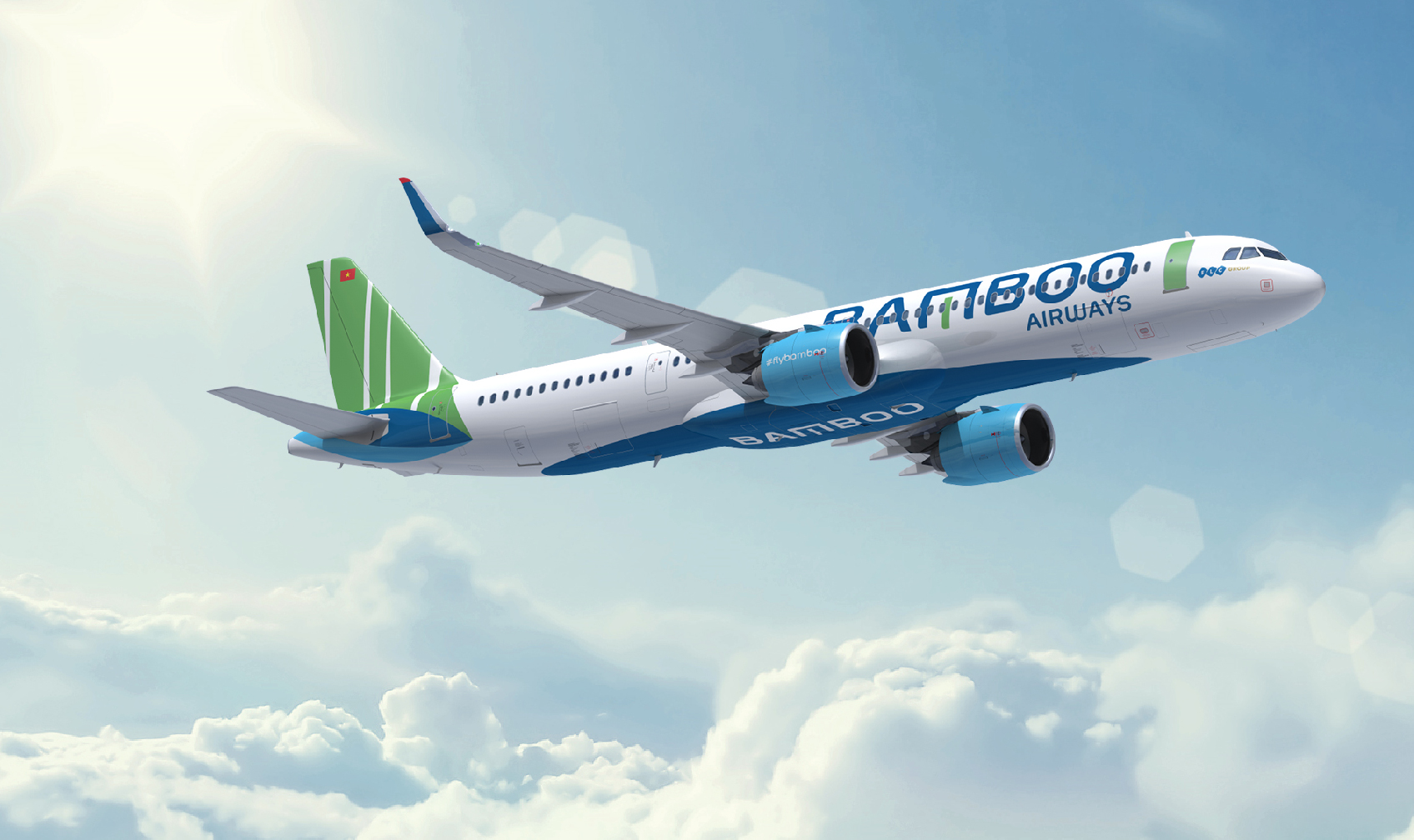 Travel Phu Quoc by speed boats Superdong
ROUTE HA TIEN  PHU QUOC
| | | |
| --- | --- | --- |
| Route | Ha Tien  Phu Quoc | Phu Quoc  Ha Tien |
| Departure time | 07:35, 08:00, 09:45, 13:45 | 08:00 , 09:45 , 11:45 , 13:00 |
| Docked time | 08:50, 09:15, 11:00, 15:00 | 09:15 , 11:00 , 13:00 , 14:15 |
| FAST FERRY | Supperdong VI-VII-VIII-IX | Supperdong VI-VII-VIII-IX |
| Weight | 275 passengers | 275 passengers |
| Speed | 26 – 28 knots/hour | 26 – 28 knots/hour |
| Notes | Transit bus from Bai Vong port to Duong Dong town: • Pick up: Bai Vong port • Drop off: Duong Dong town • Booking in advance via 0946.61.7070 or staff at ticket office or on ferry | Transit bus from Duong Dong town to Bai Vong port: • Pick up: Duong Dong town • Drop off: Bai Vong port • Booking in advance via 0946.61.7070 or staff at ticket office or on ferry |
ROUTE RACH GIA  PHU QUOC
| | | |
| --- | --- | --- |
| Route | Rach Gia  Phu Quoc | Phu Quoc  Rach Gia |
| Departure time | 07:00, 08:10, 10:40, 13:10 | 07:40, 10:10, 13:00, 14:10 |
| Docked time | 09:30, 10:40, 13:10, 15:40 | 10:10, 12:40, 15:30, 16:40 |
| FAST FERRY | Superdong III – IV – V – X | Superdong III – IV – V – X |
| Weight | Superdong III – IV (306 passengers) | Superdong V – X (275 passengers) |
| Speed | 26 – 28 knots/hour | 26 – 28 knots/hour |
| Notes | Transit bus from Bai Vong port to Duong Dong town: • Pick up: Bai Vong port • Drop off: Duong Dong town • Booking in advance via 0946.61.7070 or staff at ticket office or on ferry | Transit bus from Duong Dong town to Bai Vong port: • Pick up: Duong Dong town • Drop off: Bai Vong port • Booking in advance via 0946.61.7070 or staff at ticket office or on ferry |
PHU QUOC TOURIST SITE MAP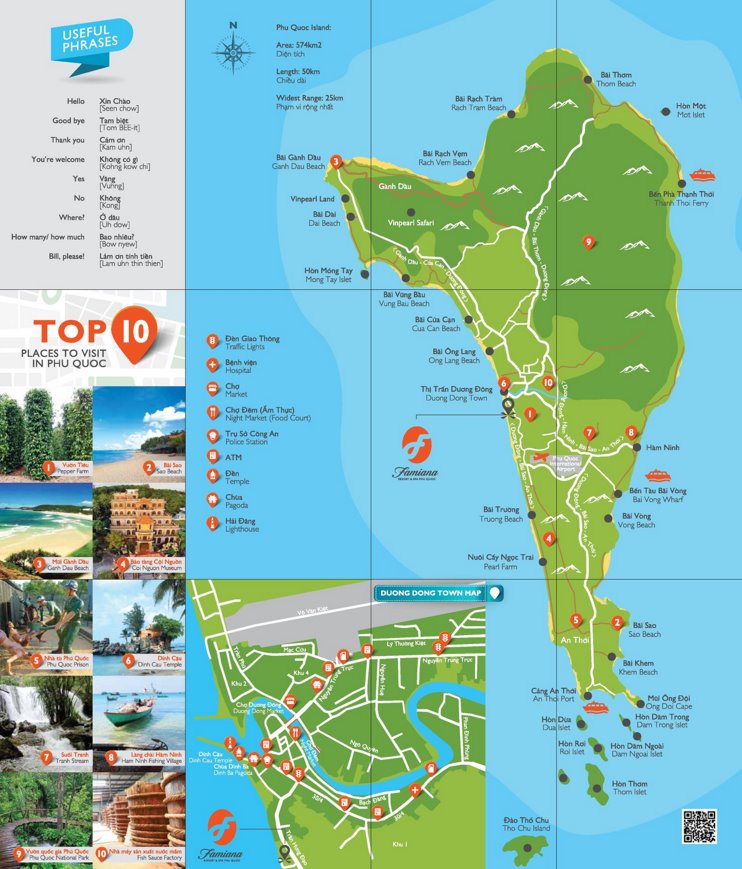 Duong Dong Town
Dinh Cau
Bai Truong
Phu Quoc Night Market
Coi Nguon Museum
East of Phu Quoc
Ham Ninh Fishing Village
Ho Quoc Pagoda
Fairy stream
Pepper garden
Sim wine production facilities
South of Phu Quoc
Sao Beach
Khem Beach
Phu Quoc Prison
Hon Thom Cable Car
Beautiful islands
North of Phu Quoc
Ong Lang Beach
Vinpearl Land & Vinpearl Safari
Long Beach
Ganh Dau
Nguyen Trung Truc Temple
Bai Thom Beach
Phu Quoc National Park